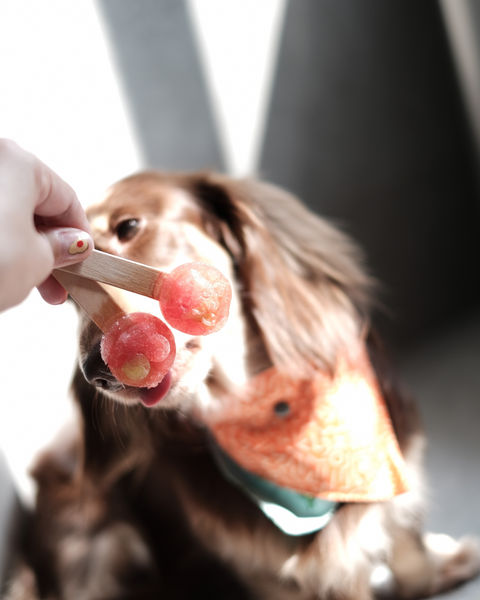 licked.sg
Itty Bitty Pawpsicles Mix & Match
Are your furry kiddos suffering in Singapore's erratic weather? Our pawpsicles are perfect for it! Cool your pups and kitties down with this icy cold treat made with 100% Natural Ingredients only. NO SUGAR/HIDDEN NASTIES. It is a perfect after-walk treat!
The ITTY BITTY COLLECTION is best recommended for itty bitty dogs such as Pomeranians, mini poodles, chihuahua etc. We currently have 7 flavours in our menu with the addition of seasonal flavours!
The itty bitty collection comes in a set of two pawpsicles per flavour! Now you won't have to worry about over feeding your furry kiddo!
* wooden sticks are not edible, do feed with care. For dogs who chomp, we recommend selecting the mini/regular sized pawpsicles with edible sticks