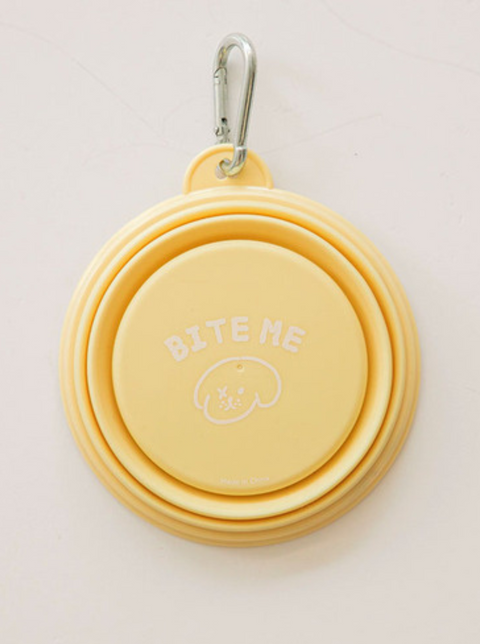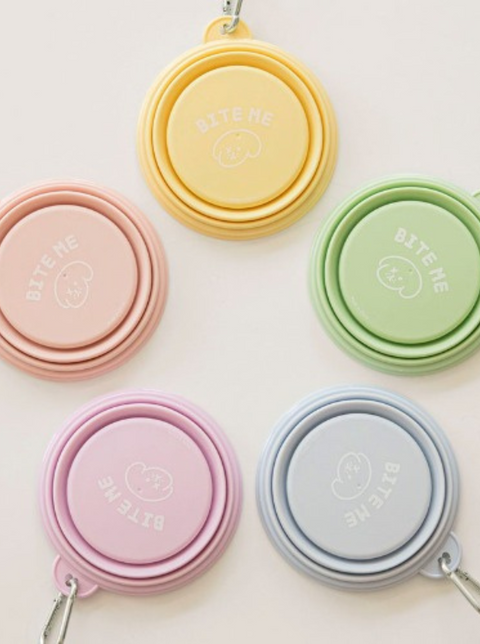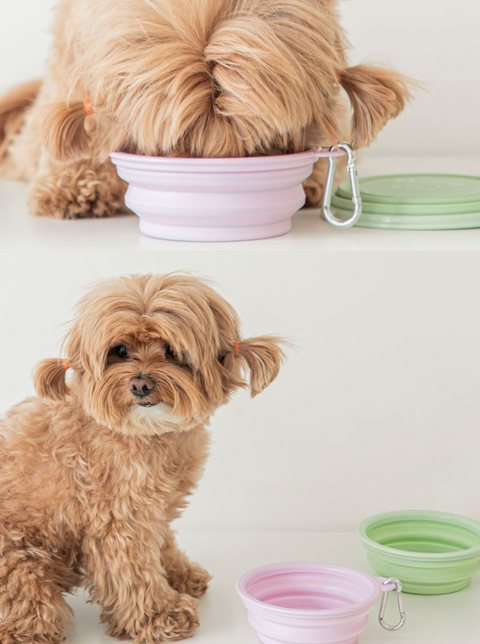 Bite me
Collapsible Travel Bowl
Introducing the Bite Me Foldable Silicone Bowl for Dogs, the perfect companion for on-the-go pet owners! This innovative and practical bowl is designed with convenience and portability in mind.

Made from high-quality silicone, it collapses easily, taking up minimal space in your bag or pocket. The pastel colour palette adds a touch of style to your outdoor adventures. Whether you're going for a hike, a road trip, or simply enjoying a day at the park, this travel bowl ensures your furry friend stays hydrated and nourished.
The durable silicone material is non-toxic and easy to clean, making it safe for your dog and hassle-free for you. Say goodbye to bulky bowls and hello to compact functionality with the Bite Me Foldable Silicone Bowl for Dogs. Enjoy every adventure with your canine companion, knowing they have a convenient and colourful bowl ready whenever they need it!