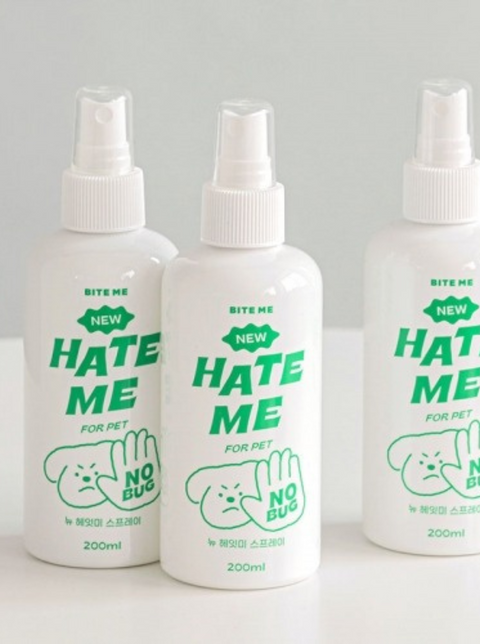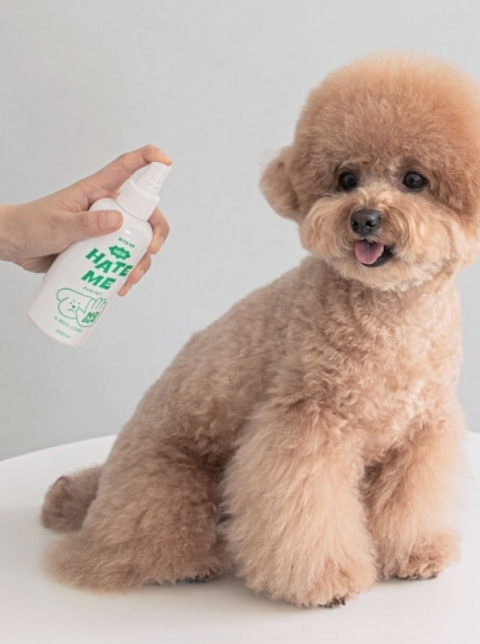 Bite me
Hate Me Insect Repellent Spray (200ml)
Hate Me Insect Repellent uses a natural essential oil fragrance that is safe to use on your pet's body and prevents ticks, mosquitoes and flies. Provide extra deterrence for your pet during walks and a safe home environment!
EWG green grade
Harmless on your pet's body
Defend and moisturise skin
Prevent mosquitos, ticks and flies
Natural essential oil fragrance
Can be sprayed directly on your pet's body, indoor carpet, bed, window sill and doorway.
Direction of Use
Shake lightly before use
Spray on your pet's clothing and harness if your pet does not like to be sprayed directly.
Avoid spraying on sensitive areas such as eyes, nose and genital area
Before using it for the first time, test on a small area on the skin.
Respray if the scent has worn off.
Care
Store in a dry and cool place, avoid direct sunlight
Ingredients