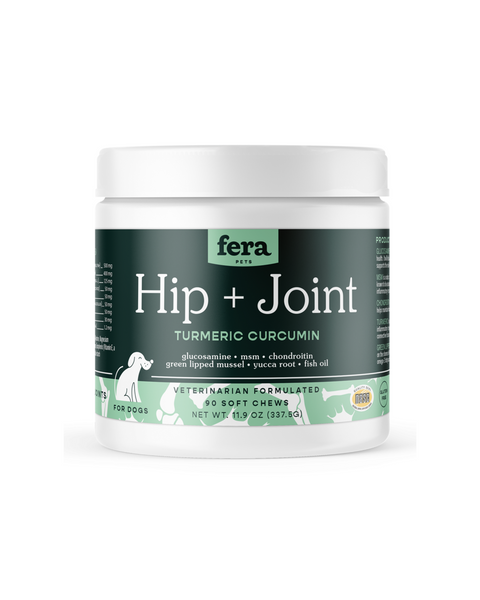 FERA PET ORGANICS
Hips & Joints Supplement
1 in 5 dogs experiences joint issues in their lifetime.
Prevention is key with Fera's hip and joint support for dogs.
Let's face it, every joint support pet supplement contains the widely known glucosamine, msm & chondroitin. While the common trio is expected, Fera goes beyond the ordinary and incorporates Eastern and Holistic ingredients like Organic Turmeric, Green Lipped Mussel and Yucca Root.
This proprietary blend boasts the highest amounts of active ingredients per soft chew to benefit dogs of all sizes.
Features 90 delicious chicken liver flavored soft chews.