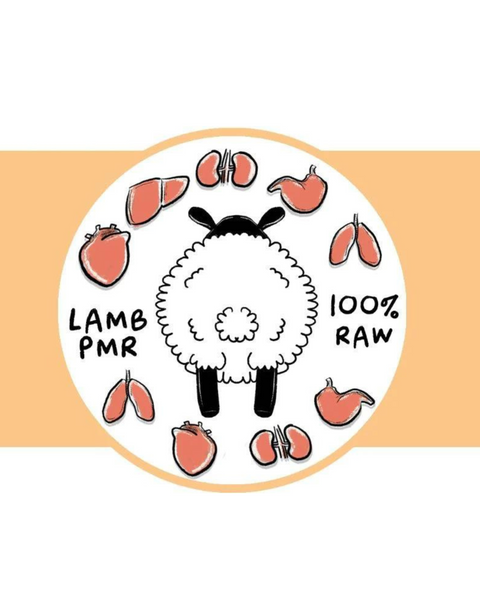 Pawff
LAMB PMR
Lamb is a delicious and nutritious protein for dogs that is packed with essential amino acids and dietary fats which are vital nutrients for your dog to sustain their energy. Thanks to the rich nutrient profile of lamb, like omega fatty acids, iron, zinc, B vitamins and antioxidants, lamb is extremely beneficial for your pup's coat and skin health. Great for picky eaters, energetic dogs and dogs with allergies, dogs love the taste of lamb and it is a high-quality and irresistible protein to spice up your pup's nutritional rotation.
Ingredients may include:
Muscle Meat: Lamb Leg / Mutton Leg / Sheep Heart
Bones: Lamb Ribs
Organs: Lamb Liver / Lamb Kidney / Lamb Brain / Lamb Spleen
Lamb PMR is packaged in 500g portions.