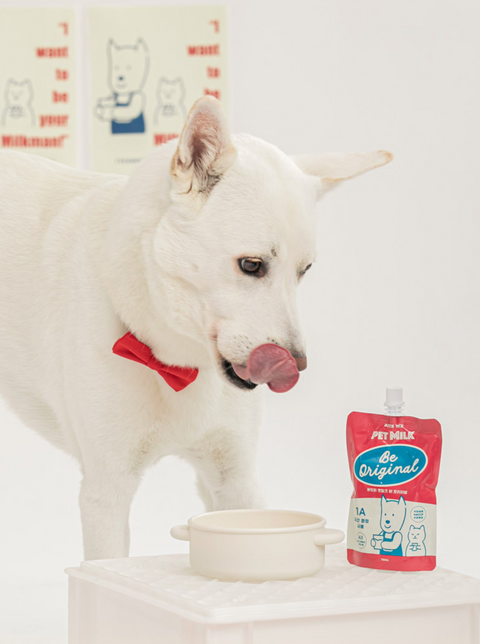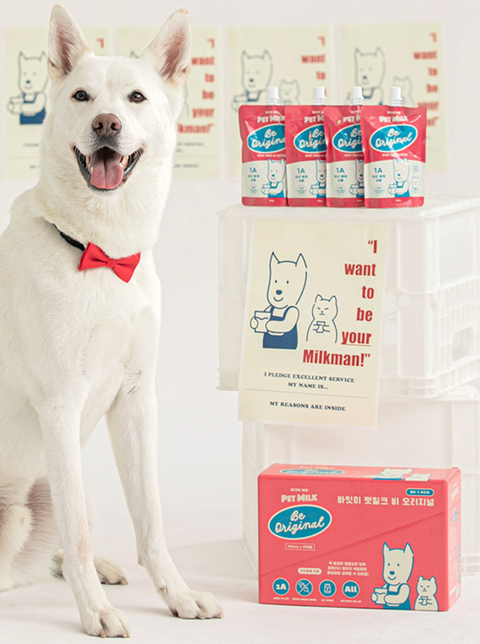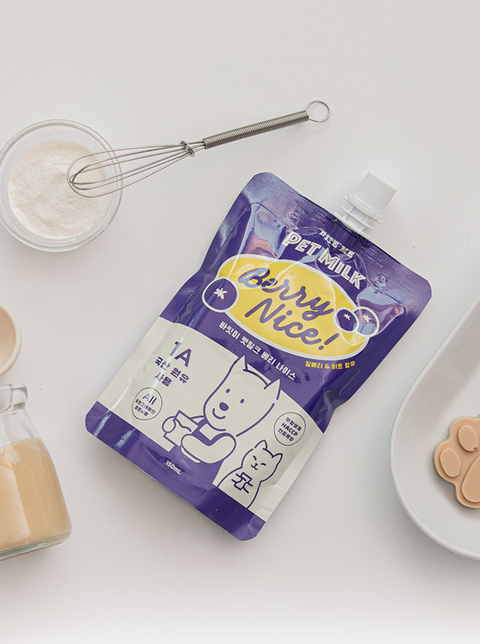 Bite me
Pet Milk (150ml)
Premium 1A Grade non-antibiotic raw milk. All human-grade material. 100% domestically produced with a safe manufacturing facility. 
Free from harmful and unnecessary ingredients, NO synthetic preservatives, NO antibiotics, NO artificial color, NO sweetener, NO salt, NO synthetic flavoring agent

Filled with essential nutrients;

Parabiotics [ParaBiotics]

Lactic acid bacteria reach the intestines safely without being destroyed, helping the growth of beneficial bacteria in the intestines. It is also effective in anti-cancer activity and strengthening the immune system.

Taurine

Helps with eye health and kidney health. A must for cats!

Glucosamine

Supports joint and bladder health.

Vitamin and Mineral Mix

Vitamin A, Vitamin D3. Vitamin E, dicalcium phosphate, and ferric pyrophosphate are Full of vitamins and minerals essential for health care.

Lactose Enzyme

It has undergone a special process for pets that have difficulty breaking down lactose. 
Feeding Guidelines
Weight / Approx. Daily Intake
Dogs 

0 – 5 kg weight  / 50 - 80 ml
5 – 10 kg weight  / 100 - 200 ml
10< kg weight  / 200 - 300 ml

Cats
0 – 5 kg weight  / 10 - 50 ml
5 – 10 kg weight  / 100 - 200 ml
10< kg weight  / 200 - 300 ml

Ingredients
Milk (domestic), taurine, heat-treated lactic acid bacteria, glucosamine, vitamin-mineral mix (vitamin A, vitamin D3, vitamin E, calcium phosphate, ferric pyrophosphate), lactase
Guaranteed Analysis

Crude protein 3.0% or more, crude fat 3.7% or more, calcium 0.1% or more, phosphorus 0.08& or more, crude fiber 1.0% or less, ash content 1.0% or less, moisture 90% or less
Storage
Store at room temperature, in a cool and dry place before opening.
Refrigerate after opening and finish within 3 days.