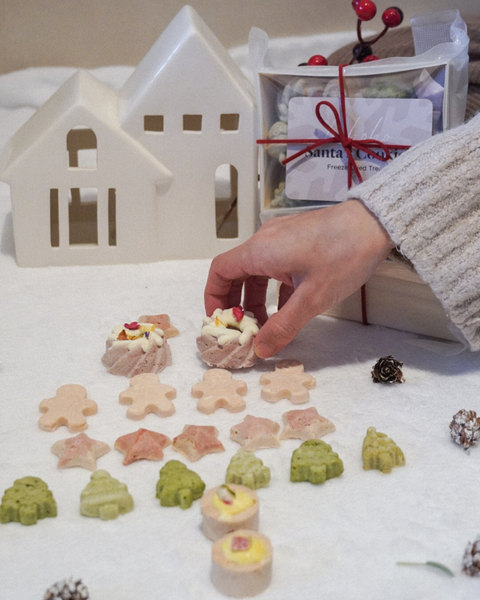 licked.sg
Santa's Cookies (Freeze Dried)
Inspired by your traditional Christmas Cookie Box, indulge in our new freeze dried raw range of treats this Christmas!
Santa's Cookies Box include:
Protein of your choice - Beef/Chicken/Pork
2 bundt 'cakes' (Cranberry, Greek Yoghurt, Cornflowers)
2 'tarts' (Mango, Fig, Greek Yoghurt)
4 gingerbread man (Ginger) *remove green string
6 christmas trees (Spinach, Sage)
6 stars (Beetroot)
Made for cats and dogs.
*do note that the protein pictured is chicken. Beef will be of a darker colour.
Consume within 6 months of packaged date.
Once opened, store in an airtight container away from sunlight or in the fridge.
*DO NOTE THAT ORDERS PLACED WILL BE READY FOR COLLECTION/DELIVERED FROM THE FIRST WEEK OF DECEMBER*