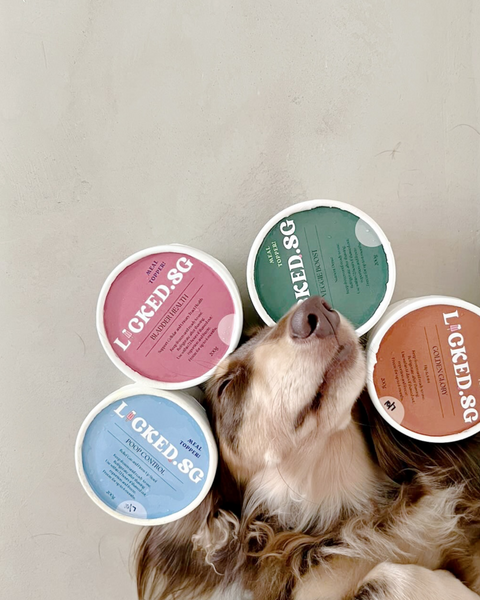 licked.sg
Super Boosters Bundle
Whether you're feeding raw, cooked or kibble meals to your furry kiddo, these boosters are a great way to supplement their meals! Get them all as a bundle today!
Golden Glory
Ingredients: Tumeric, Black Pepper, Coconut
Bladdy Fantastic 
Ingredients: Blackberry, Blueberry, Raspberry, Maqui Berry, Coconut Oil
Poop Control
Ingredients: Pumpkin, Beetroot, Purple Sweet Potato
Veggie Boost
Ingredients: Apple, Kale, Celery, Broccoli, Wheatgrass, Spirulina, Lemon, Ginger
Best consumed within 6 months, stored in the freezer. Reportion for easier feeding.