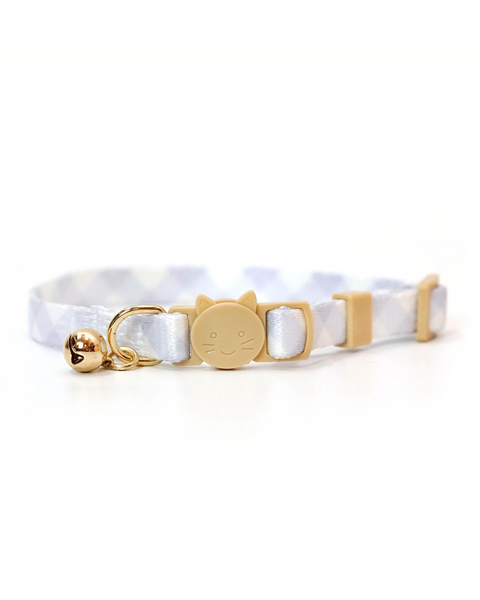 Aylabella Co
Archie's Cat Collar
Introducing Aylabella Co.'s Exquisite Cat Collars: Elevate Your Feline's Style and Safety!
Elegance Meets Functionality:
Indulge your beloved feline in the epitome of feline fashion with Aylabella Co.'s Cat Collars. Meticulously crafted with a fusion of luxury and safety, our collars are designed to complement your cat's natural grace while providing utmost comfort and security.
Key Features:
1. Premium Materials: Each Aylabella Co. collar is handcrafted from the finest, pet-friendly materials. Our collars combine supple, durable nylon with a touch of artisanal flair, ensuring they stand up to even the most spirited adventures.
2. Safety First: The safety of your fur baby is paramount. Our collars feature a breakaway buckle that releases under pressure, providing an extra layer of protection in unforeseen situations, while still allowing your cat to explore with confidence. 
3. Adjustable Fit: With an adjustable strap, our collars cater to cats of all sizes, from playful kittens to regal adults. The secure fit ensures your feline friend feels snug without any discomfort. 
Elevate your cat's allure with Aylabella Co.'s Cat Collars. Each collar is a testament to our commitment to quality, combining aesthetics and functionality seamlessly. Discover the perfect collar that embodies your cat's individuality and charm.
Choose Aylabella Co. for a collar that not only accentuates your cat's beauty but also ensures their safety and comfort. Order now and let your feline companion step out in style today!
Measurement - 20cm - 30cm