Vitamin and Nutrient Packed Meal Toppers
Collections
Innovative, healthy alternatives to store-bought products
Pawpsicles
Packed with loads of vitamins and minerals which are beneficial for dogs and cats of all breeds and sizes.
PURE, NATURAL, NASTIES FREE
We strongly believe in creating products that are 100% natural, fresh and free from preservatives. Inspired by our own dogs, we only use organic or premium products in our treats to ensure that they get nothing but the best.
Bundle up!
Choose multiple products to combine into a set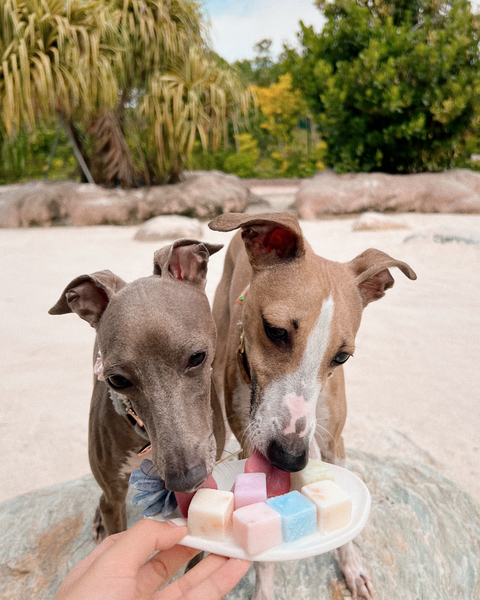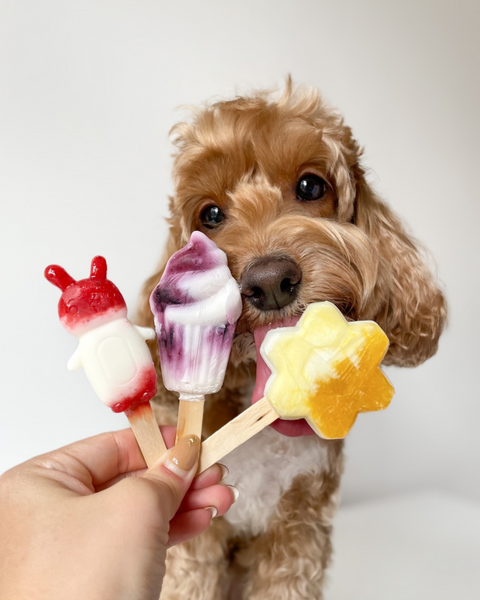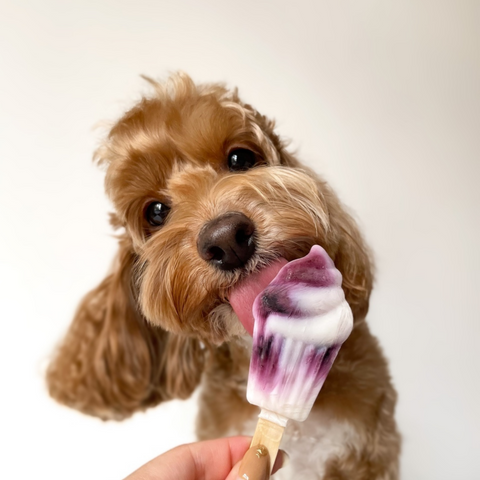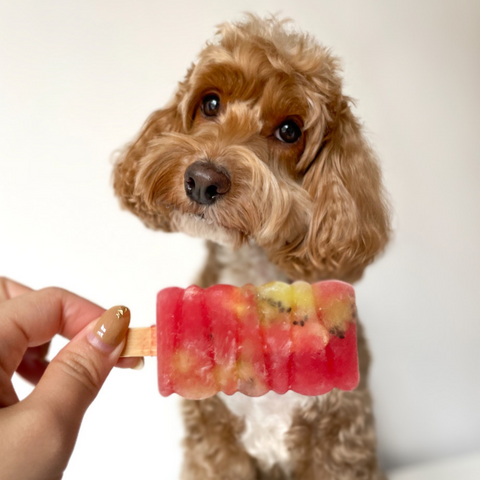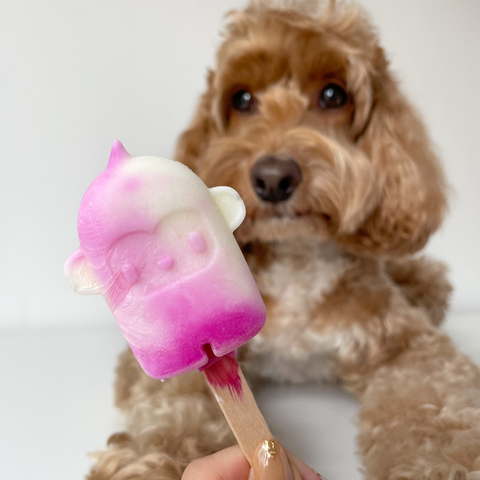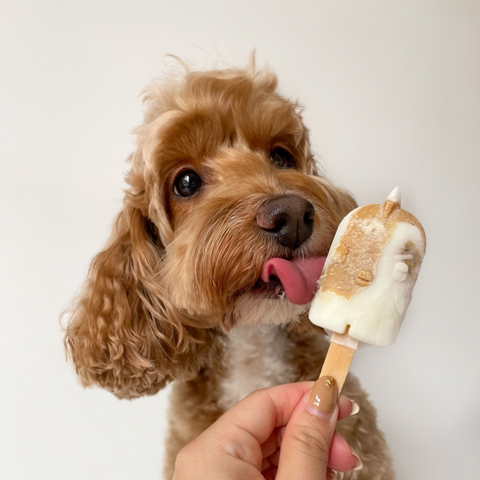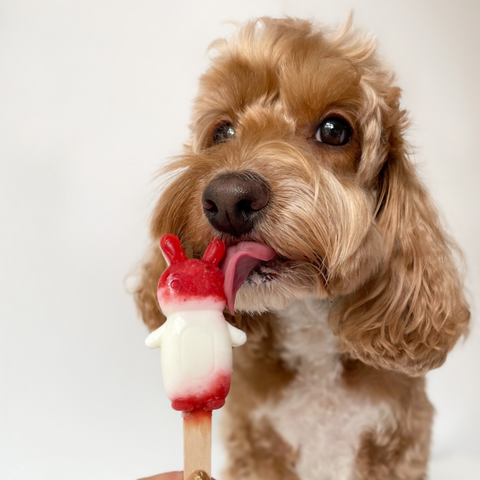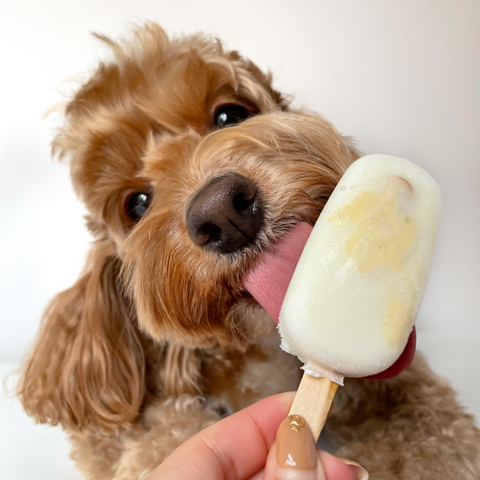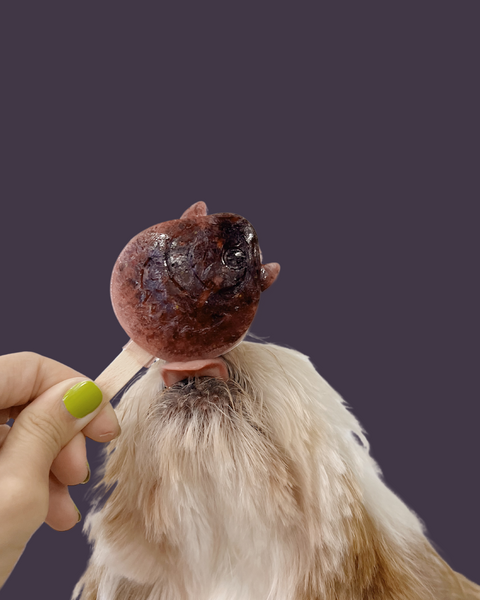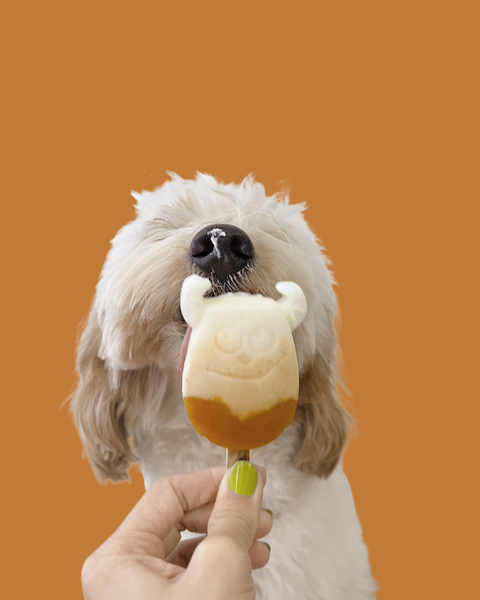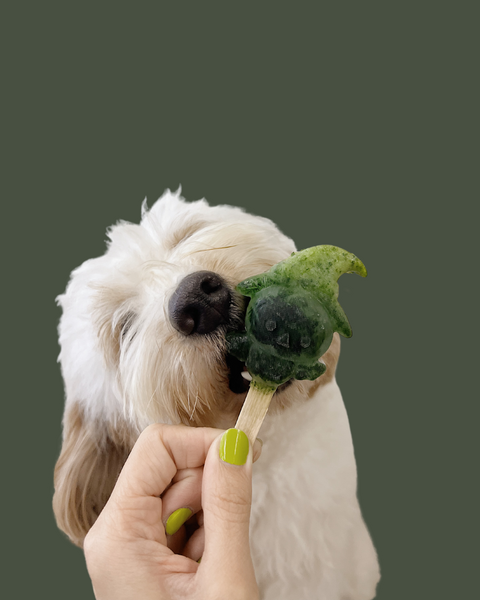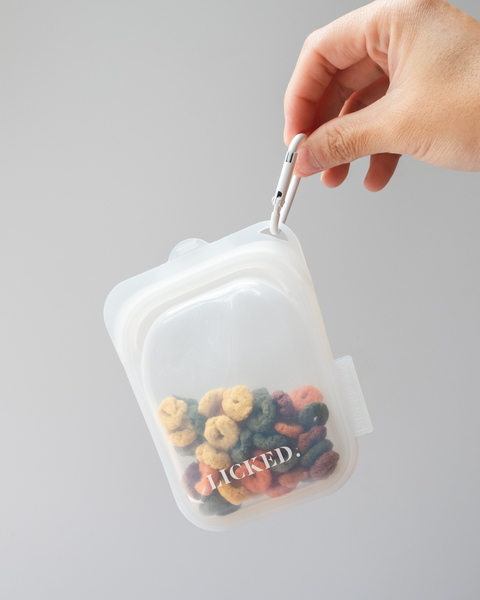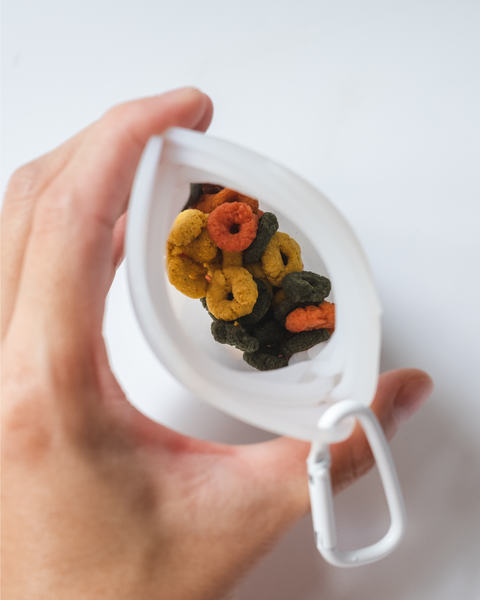 Select color
5 colors available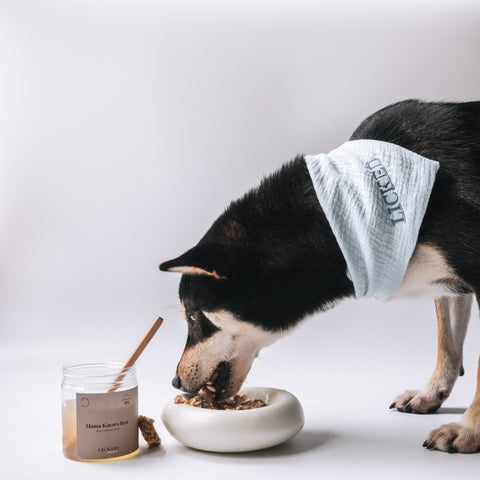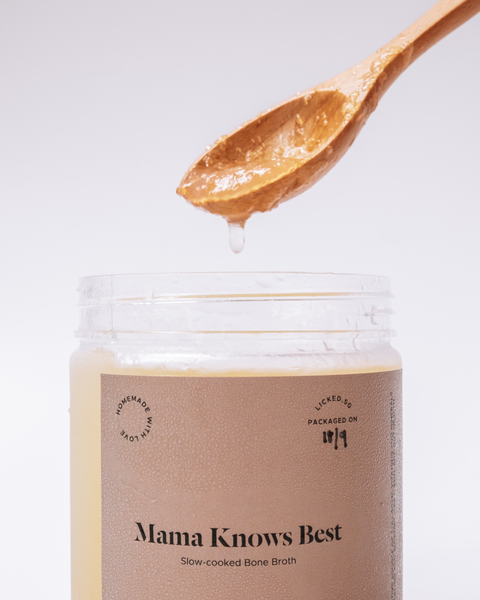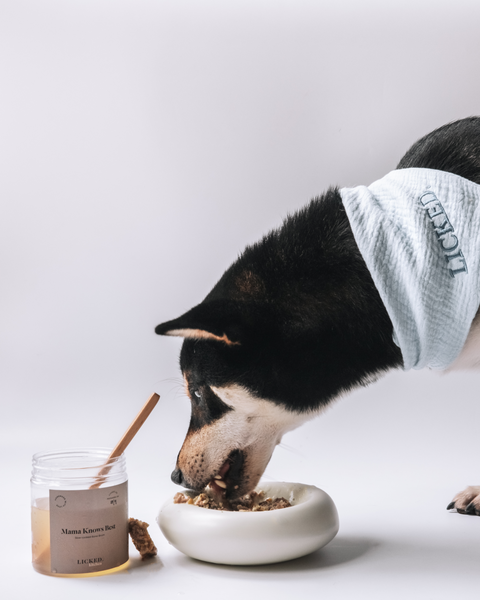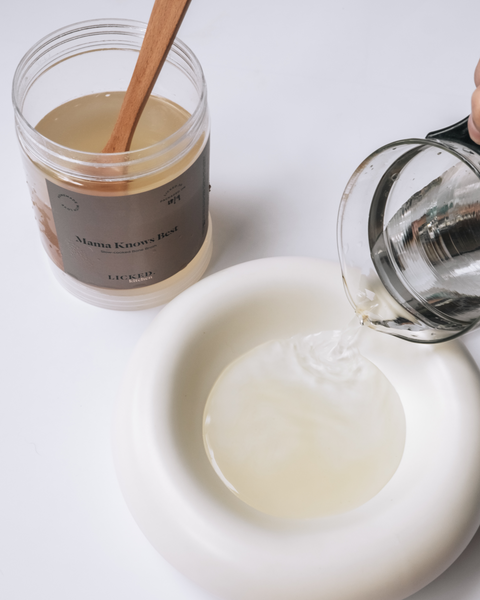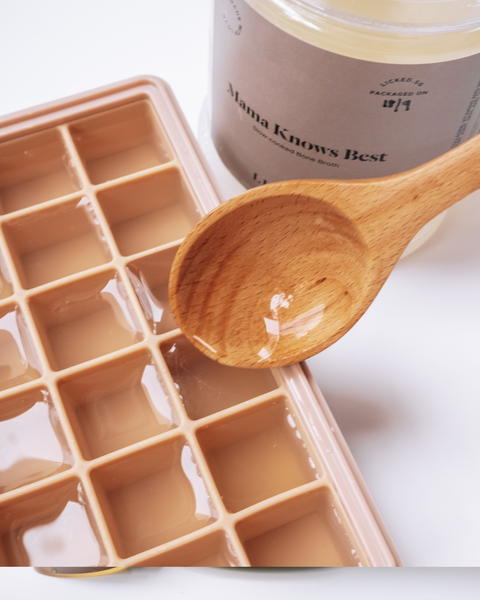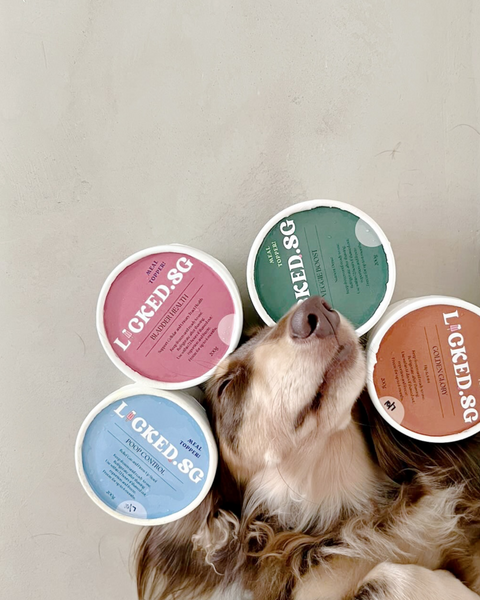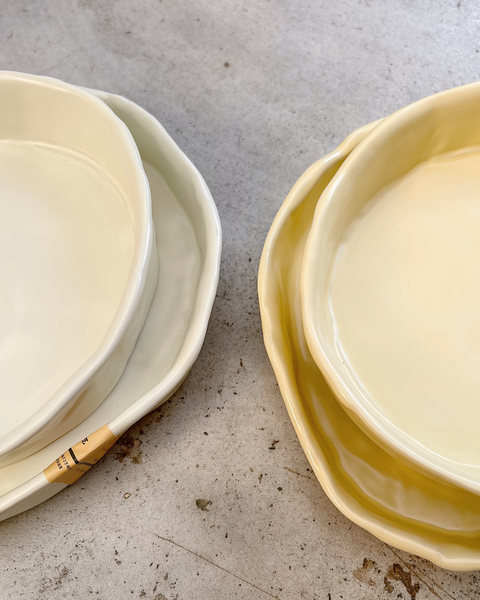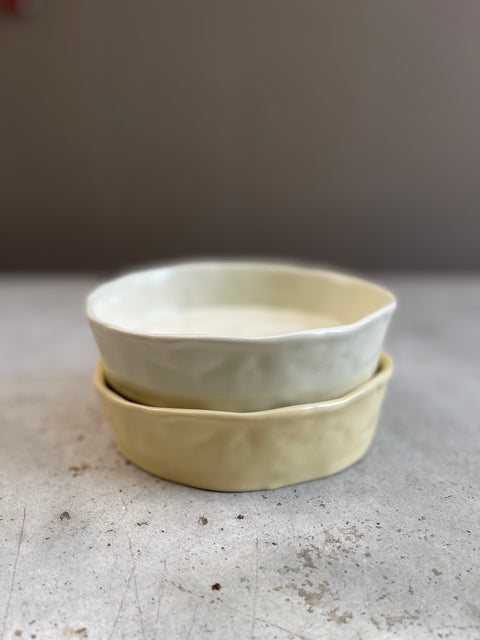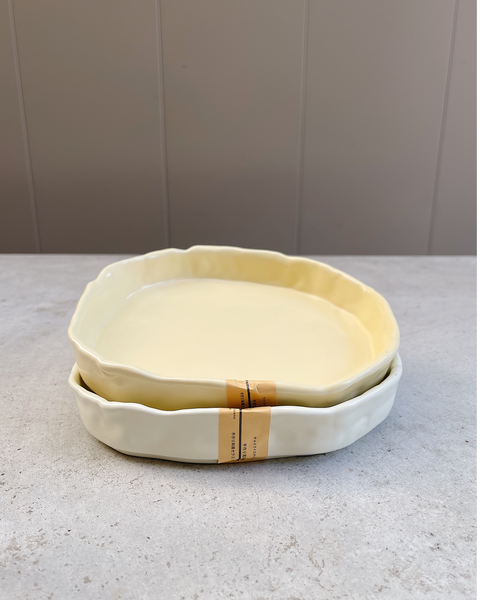 Select color
2 colors available
Bone Broth 4 ways
Serve as is, Add to meals. Warm it up, Re-portion and freeze
Thaw in the fridge and serve as is
Add to daily meals
Serve warm
Re-portion and refreeze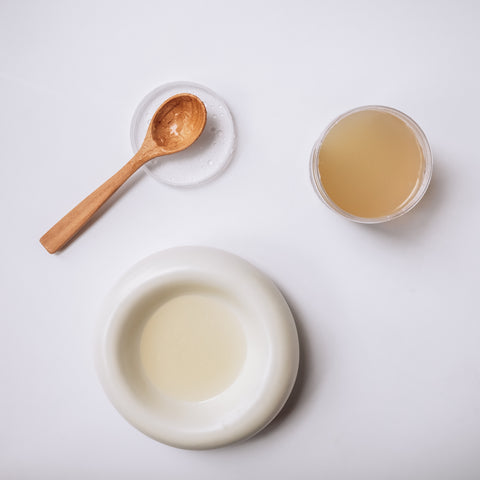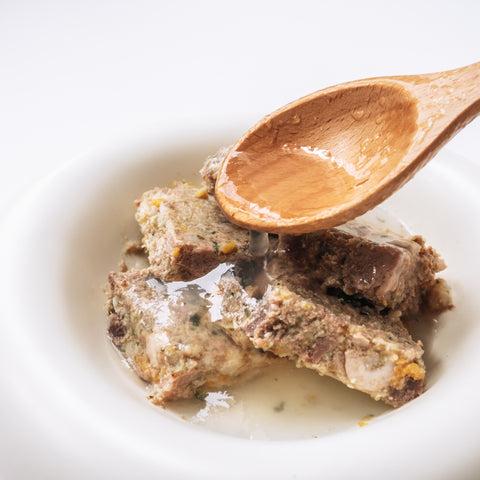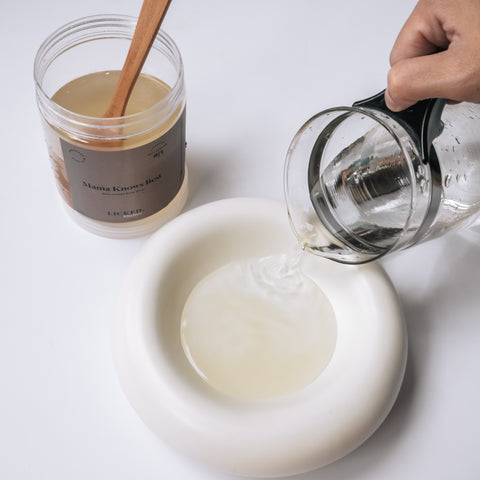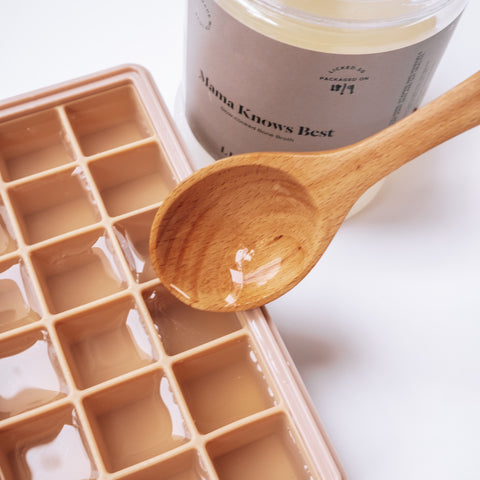 Featured product
One of our best sellers ever!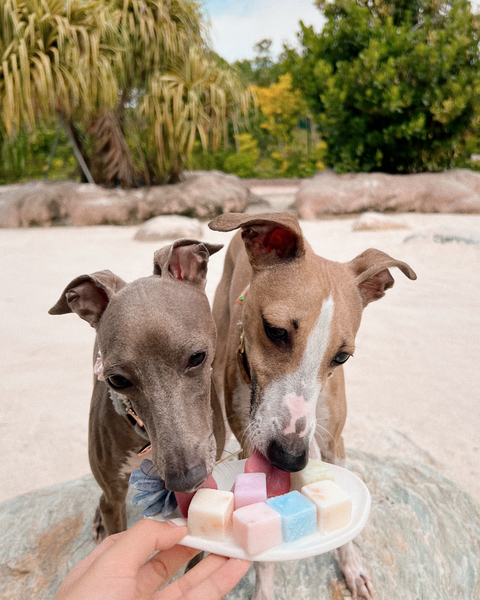 Goat Milk Kefir TIN
What is Kefir?
Kefir is a good source of gut-boosting probiotics, vitamins and minerals – in moderation. During fermentation, the bacteria produces carbon dioxide and breaks lactose in the milk down into lactic acid. As a result, kefir actually contains relatively little lactose compared to milk and yogurt. That low lactose content means that even dogs that are lactose-intolerant are likely able to stomach kefir. 
Includes: 
- 27 frozen assorted cubes
- 5 flavours (strawberry, mango, blue spirulina, pandan, blueberry)
*bring your tin back for a top up at 50c off*
Feeding Guide: 
Small Sized Dog (below 10kg): 1 cube a day
Medium Sized Dog (10kg - 20kg): 2 cubes a day
Large Sized Dogs (20kg and above): 3 cubes a day
with kefir, always start slow (half the recommended dosage) and increase overtime. Furry kiddos need time for their tummies to adjust to new healthy bacteria in their GI tract.
Storage: 
Keep in freezer upon receiving, store for up to 3 months 
Thanks for inventing this man! Every time he eat this his poop is damn good so now he is slowly increasing from 1/2 to 1 per day!
@rusty_thepomeranian
Customer
Rusty loves your lollipop ice cream sooooooomuch!!! Instead of giving him goats milk. We prefer it like this. We give him twice a week although he'll want it everyday. If we give him
blueberries as is, he wont eat but when its with your popsicles, he'll nom nom it away.
@archie_thepomsky
Customer
They love it!! Perfect for a hot day like this. Gotta stock up for more.
@lapfullofcockerspaniels
Customer
Not sponsored!! Just love their popsicles and their packaging sold me
He is a huge lover! He enjoyed the popsicles so much!!