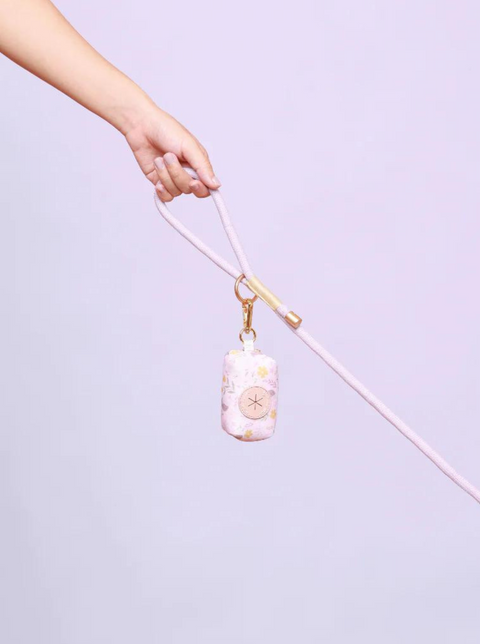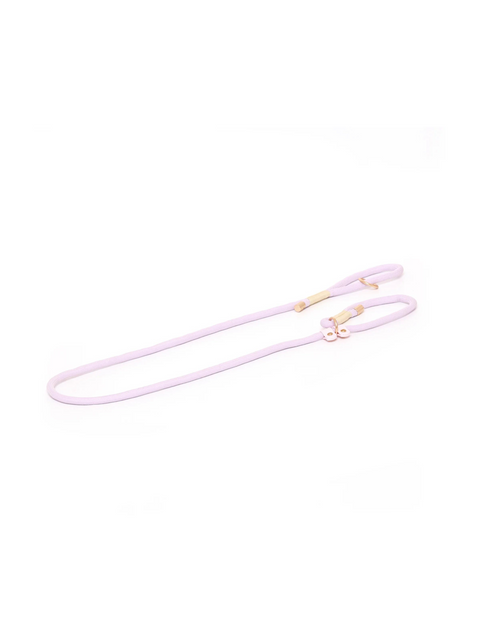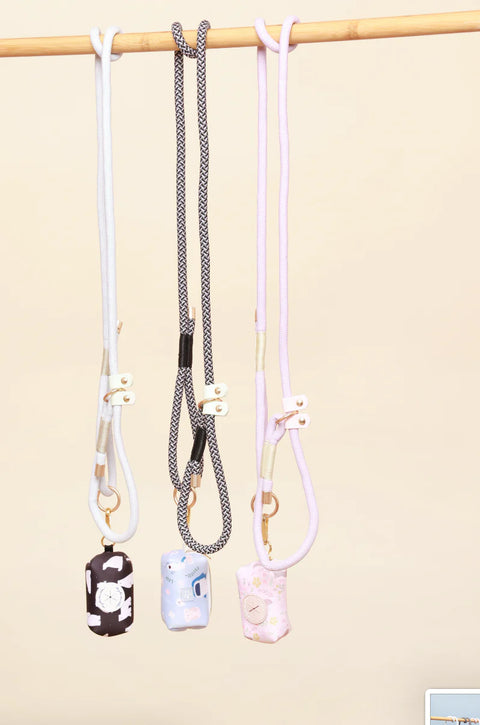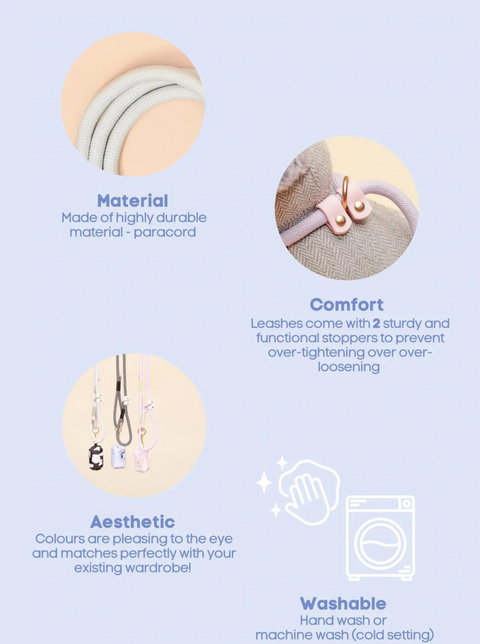 Aylabella Co
LAVENDER Dog Slip Leash
Introducing the LAVENDER slip leash - the perfect blend of fashion and practicality for your furry companion. Crafted with top-quality, durable paracord in a lovely lilac shade and matte gold hardware, this leash is not only a visual treat but also strong enough to withstand the adventures taken with your pups!
Featuring two baby pink stoppers, our slip leash allows you to adjust the fit with ease, ensuring that your pet is never too restrained or too loose. This provides them with the freedom and comfort to explore their surroundings to their heart's content.
Not only is the LAVENDER slip leash a stylish addition to your pet's accessories, but it is also incredibly convenient. With its slip-on design, it is easy to put on and take off, making it a hassle-free option for pet owners on-the-go.
Whether you're taking your furry friend for a short stroll around the neighborhood or embarking on a long excursion, this slip leash is the perfect choice for pet owners who value quality and functionality. Add this leash to your pet's collection today and watch them strut in style!