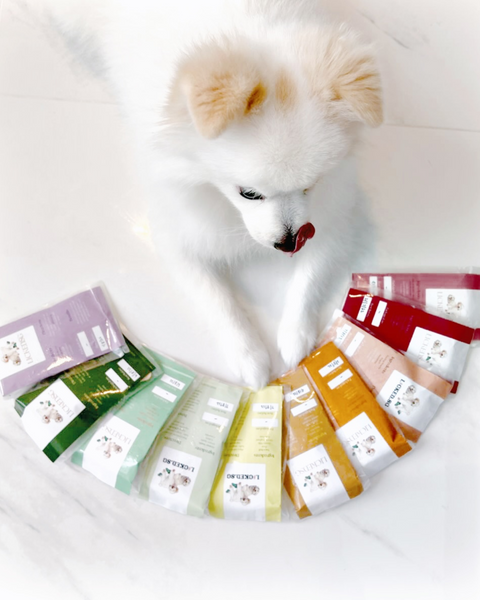 licked.sg
RAINBOW BOX
Get a taste of all 10 of our mini pawpsicles with our rainbow box! Perfect for gifting or when you can't decide which flavour to get! 
Mango, Blueberry, On Wednesday, Nutty Nana, Watermelon Kiwi Slushy, Strawberry Milk, Odour-Able + 3 seasonal flavours
* wooden sticks are not edible, do feed with care. For dogs who chomp, we recommend selecting the edible sticks. 
Edible sticks : (JR Pet) 100% pure meat