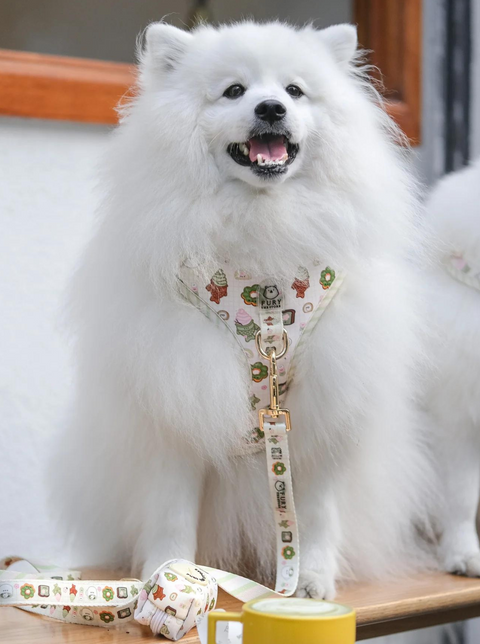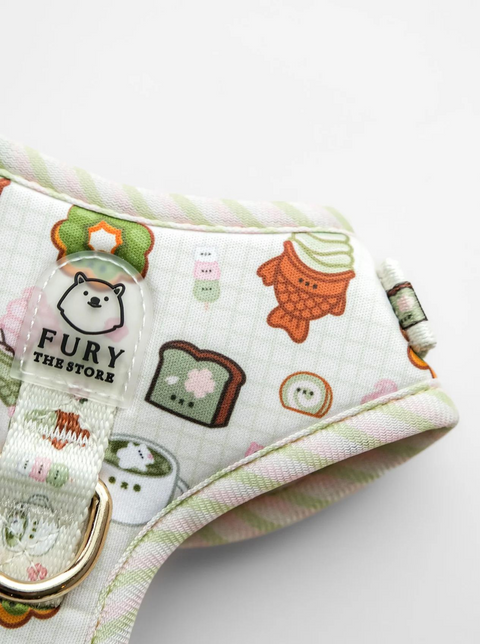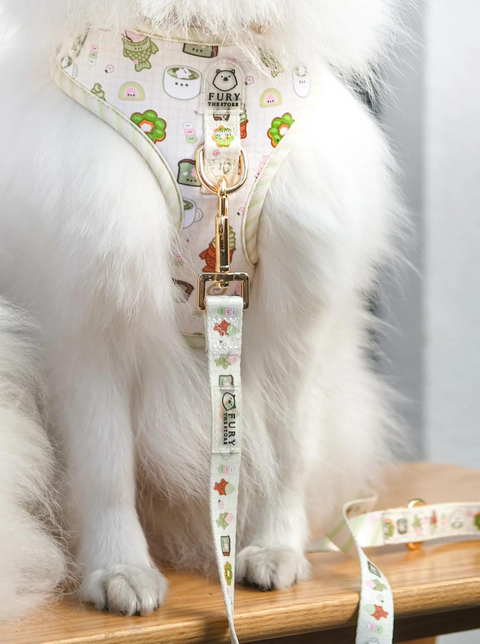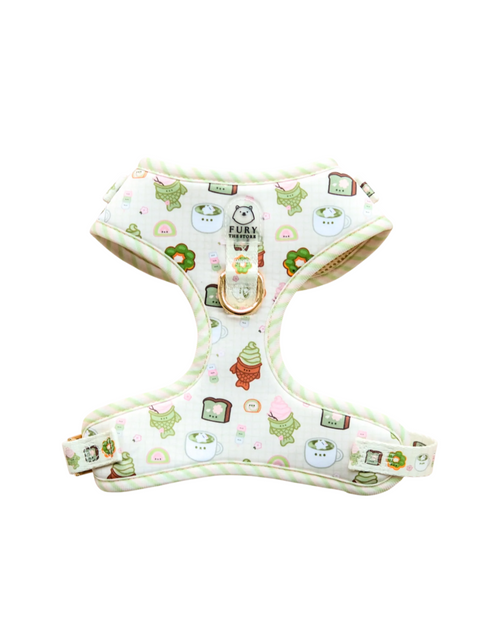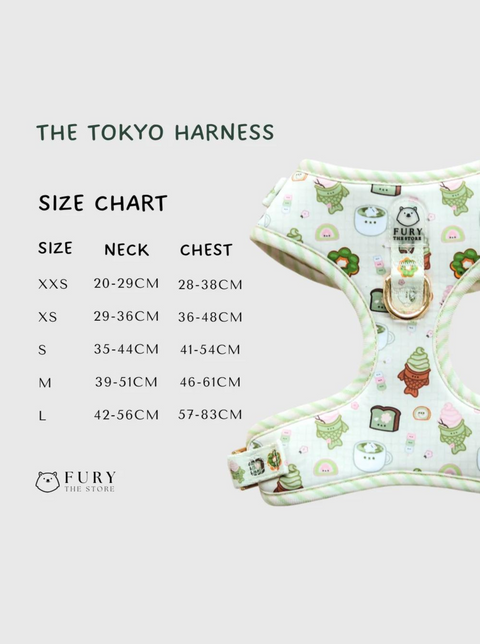 FURY THE STORE
The Tokyo Harness
The Tokyo Collection
Hand drawn doodles of japanese snacks like matcha latte, matcha pound cake, taiyaki soft serve, dango and mochi donuts!
Specifications
Our printed harness is made from neoprene padding and breathable mesh lining. 
Fully adjustable at the neck and chest and available in five sizes (XXS to L).
Features a front D-ring attachment designed to assist with loose lead training or to display name tag.
Assembled with gold hardware.

Size Guide
SIZE XXS | NECK: 20-29CM, CHEST: 28-38CM.
SIZE XS | NECK: 29-36CM, CHEST: 36-48CM.
SIZE S | NECK: 35-44CM, CHEST: 41-54CM.
SIZE M | NECK: 39-51CM, CHEST: 46-61CM.
SIZE L | NECK: 42-56CM, CHEST 57-83CM.